Justin Timberlake thanks His Wife and says He is looking Forward to see their Greatest Creation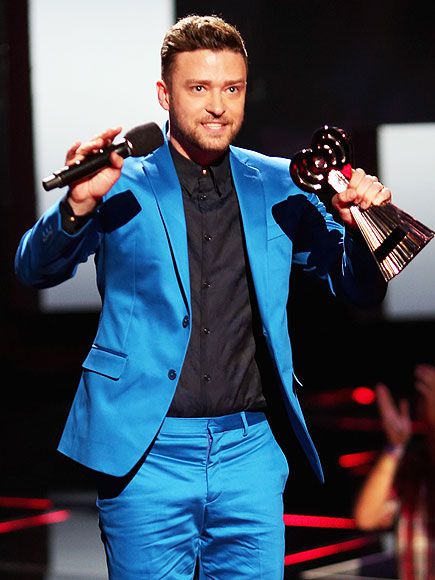 Justin Timberlake gave a very particular shout-out to Jessica Biel, his pregnant wife, at the iHeartMusic Awards on March 29.
The 34-year-old singer thanked his wife during his acceptance of the innovator award. The "Mirrors" singer called her his beloved collaborator and best friend.
Timberlake also spoke about the delivering of their first baby. The singer shared that he is looking forward to see the couple's greatest creation.
He also made a reference to the upcoming birth of the couple's first child. The future-to-be daddy confessed that he is heading home right now in order to innovate and learn how to change diapers and get his swaddle on.
The actress is going to deliver their baby very soon, but the precise due date has not been stated yet.
Jessica Biel, who rounded up filming for The Devil and the Deep Blue Sea not long ago, was spied in southern part of California. It is known that she has attended a birthday party of her friend at a rollerdrome in Glendale (California) last Friday.
The couple did not give any information about Biel's pregnancy up till January. The singer announced about it on his 34th birthday.
He thanked everyone for the birthday wishes and wrote that this year he will get the best gift ever. What is interesting, that Timberlake and his wife do not know if it will be a boy or a girl, so the couple is taking bets.
2015-03-31