Justin Theroux kisses Hand of Liv Tyler's Baby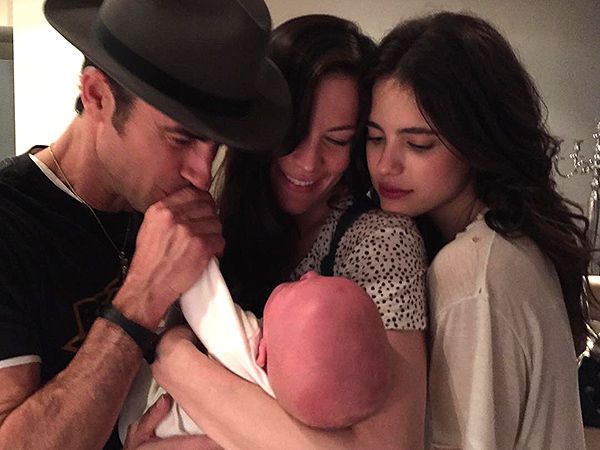 Justin Theroux tied a knot with Jennifer Anniston this Wednesday. Now the actor was photographed with Liv Tyler's baby Sailor Gene.
The 43-year-old star performs Kevin Garvey. He kissed Sailor's hand in the picture. Margaret Qualley, the 19-year-old actress, performs the actor's daughter on the HBO series. She was already there for the meet-and-greet. We know that currently the just-married couple is on their honey-moon in Bora-Bora, so it is unclear when the picture was captured. It might be that Tyler and her baby went on the honeymoon together with the couple, as other friends of the couple did.
The 38-year-old mom wrote that her Leftovers family has met her son. Tyler also expressed her joy for feeling blessed in every part of her life. The baby boy Sailor is the first child of sports manager and agent David Gardner and Tyler. Though, Sailor's parents have two more sons from previous marriages. They are Milo (who is 10 years old) and Gray (who is 7 years old).
Anniston and her husband have left for their honeymoon this Thursday. They have surprised 75 guests at their Bel Air home in California on Wednesday when it turned out that the guests were invited to a wedding ceremony.
2015-08-10