Justin Theroux has a Leash: is it for Jennifer Aniston or for Their Dog?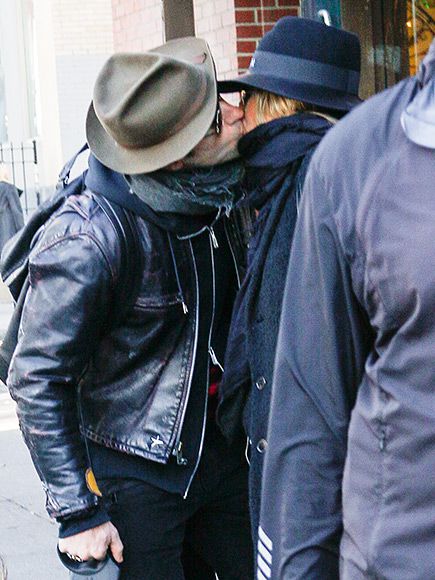 Justin Theroux and Jennifer Aniston packed on the PDA while spending time together in New York City this Monday. The newlywed couple was caught kissing while leaving a restaurant in SoHo after having a lunch.
The 44-year-old love of Jennifer had a leash in his hand. It was intended not for Aniston, but for their dog. Theroux was taking the pet for a walk and before leaving he gave a sweet kiss to the actress. Both stars wore hats and scarves, as the day was chilly. Both of them sported black outfits. 46-year-old Jennifer put on a long black coat and her love showed up in his signature leather jacket.
The duo was busy since their appearing in New York City. We saw them walking the red carpet this Monday night. This happened at the Labyrinth Theatre Company's Celebrity Charades Gala.
Besides, both of them showed up to support Justin's best man. Scott Campbell, a tattoo artist, collaborated with Clay Broke, a winemaker. Together they gave out a new line of wines. The line was named after SAVED, the famous Brooklyn tattoo studio of Campbell.
2015-11-18