Julianne Moore recites Passages from Her Films in the Streets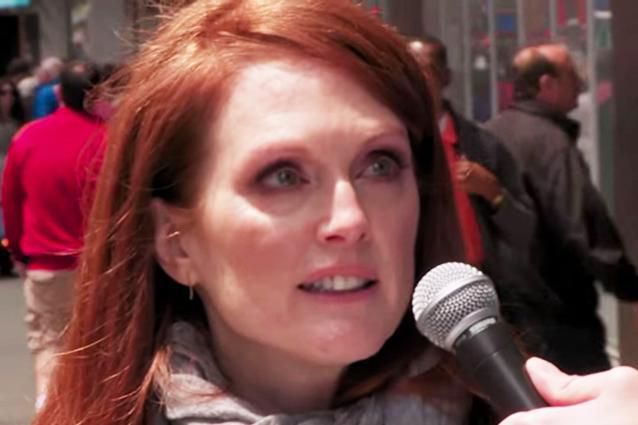 Julianne Moore decided it will be a good idea to recite lines from her films. She did it on the streets of NYC. The street performance was done specially for an American television show.
The Hollywood actress participated in the segment for Billy Eichner. The comedian's series named Billy on the Street supposed acting out episodes from The Kids Are All Right and The Big Lebovski in front of surprised tourists. The actress proved her ability to cry on cue during the performance.
When the filming was done, Billy wrote on Twitter that their first Oscar winner on the series is Julianne. Eichner called her a "highlight" of his life. The star replied that the pleasure was all hers.
We remind you, that not long ago the celebrity stated about her recovering from a health crisis. The 54-year-old actress had an emergency appendectomy. She had crippling pains in her underbelly. Besides, Julianne underwent a surgery linked to her yoga lessons.
The Hollywood star shared that appendicitis brought her so much pain that she thought she was going to leave this world. The actress is used to practicing lots of yoga during the summer. This summer she had a bursa on her shoulder and had to put the yoga off. After that she suffered from appendicitis. "What the hell is happening?" was just the right question for Moore.
2015-12-04