Julianne Moore does not want her High School to be named after Confederate General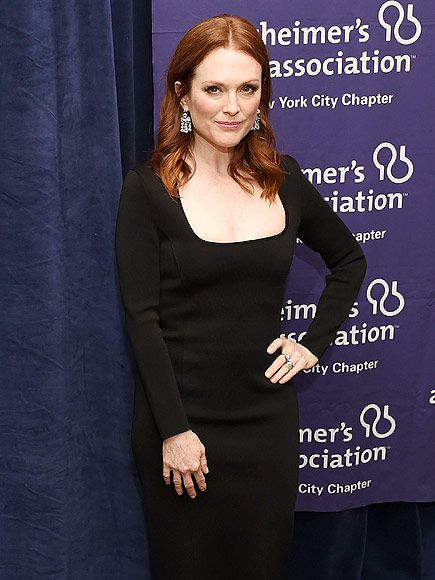 The Still Alice star along with Bruce Cohen, the producer and her classmate, want to change the name of their high school in Virginia. It is named after a Confederate general at the moment.
Both stars made a change.org petition which is calling to give the other name to J.E.B. Stuart High School. They want it to b named after Thurgood Marshall, an Associate Justice of the U.S. Supreme Court and civil rights mentor.
It is written in the petition that the school was established back in 1959. Then it was given a name after Stuart, a Confederate General. It was done in order to express the protest connected with the 1954 Brown vs. The Board of Education ruling. We remind you that it led the segregation of public educational establishments to an end. Now a big and diverse number of pupils attend this school. They don't have to study in a school with the name of a person who fought for preserving African Americans enfettered.
The petition goes on to tell that any person should not have to feel sorry for the way his or her public high school was called. Moreover, people should not have apologized for the history of racism it represents. Both Moore and Cohen, just like a lot of other graduates from this school, feel sorry for the name of their school through the length of their whole lives.
It is necessary to underline that the petition has already had almost 29,000 signatures by Monday.
2015-08-25