Julianne Hough Presented Her Bubblegum Pink Hair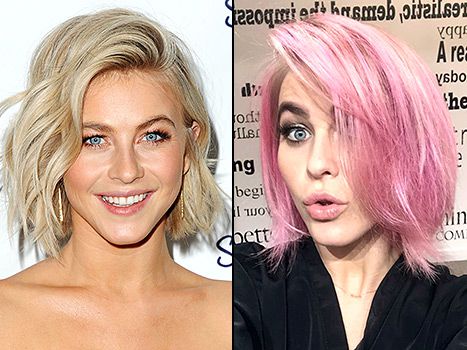 Julianne Hough transformed her platinum blonde hair colour into a bubblegum pink. The 26-year-old star shared about this change on her blog on April 7.
The Dancing With the Stars judge wrote on Juliannehough.com that it was time to shake things up, so she went pink. Julianne also shared about her love to experiment with her outlook with the help of styling tools and beauty products. The star went beyond that. Do you remember her edgy pixie when she chopped off all her hair last year?
The star was inspired by the meaning of pink colour. The star tells she found out that pink is the colour of kindness. She got her hair styled by Riawna Capri who works at Nine Zero One Salon.
The dance professional gave some tips on how to choose the best pastel shade. She shares that green eyes in combination with purple hair always look good. For those with blue eyes the star advices to try pink colour. She considers that everything depends on the skin tone as to women with brown eyes, but they are lucky to choose from almost all kinds of colours.
2015-04-08