Jon Hamm's Night out in New York City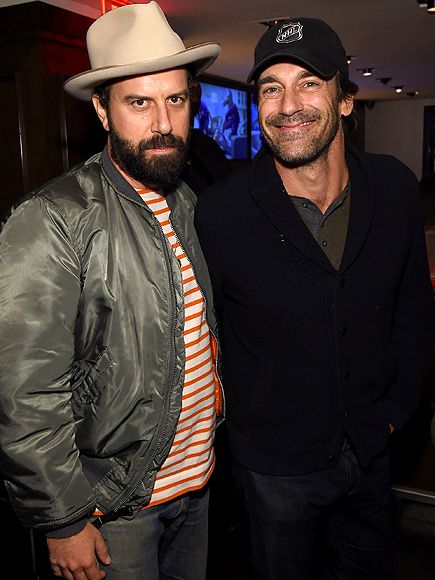 Jon Hamm partied hard with his friends on Monday.
The Mad Man actor was spotted at NY The 40/40 Club. He appeared there in order to celebrate the return of Jimmy Kimmel Live! to Brooklyn.
The 44-year-old star wore a baseball cap and unbarbered stubble during the hang out. Besides Hamm and his fellows, there was Brett Gelman, the Married star. Hamm sipped water and had conversations near the bar.
After Hamm has parted with Jennifer Westfeldt, his long-time girlfriend, in September, he is often seen in a company of males.
The actor expressed thanks to his love and their dog during his Emmy acceptance speech. He received the award for outstanding lead actor in dramas. The actor himself told that it was impossible and incredible for him to stand there and receive the trophy. According to Jon, he owes it to Cora and Jennifer.
In order to celebrate Jimmy Kimmel's show return, the quests drank Smirnoff cocktails in his NEY place this week. Leon Bridges, a soul performer, surprised everyone when appeared on the stage at the end of the evening.
2015-10-21