Jill Duggar Shows Her 35-Week-Baby-Bump Photo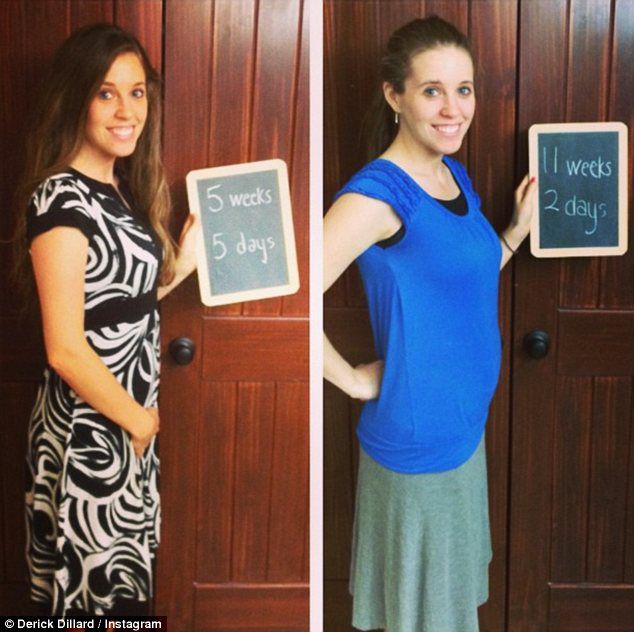 The future-to-be mother Jill Duggar will deliver in one month. She and her relatives are very excited about the little boy's arrival into this world. Duggar's family captioned the picture on the 19 Kids and Counting brood's page on Facebook with words "Almost Here!" The picture shows a beaming mother holding an easel declaring her 35th pregnancy week.
There was a baby shower thrown by Duggar's husband colleagues on February 12. The star is spending her last weeks of pregnancy which bonds her son with her before she will share him with his father, Derick Dillard. She is buying different baby items. The happy couple munched Life Savers gummies, muffins and Reese's Peanut Butter Cups at their lowly date night which took place at their home on the Valentine's Day. This was their first one as a married couple. They drank sparkling apple cider and read passages from the Bible. All this was lightened by the candlelight.
Dillard's wife wrote on Instagram that she thanks God for her valentine every day. She describes him as loving, self-sacrificing, Godly, caring, sensitive, humble, passionate, brave, strong, sweet, fun, steady and compassionate. She hints that she can continue this list on and on. The star has uploaded a picture of their celebration of the14th of February before this message.
The 23-year-old Duggar and the 25-year-old Dillard married last year in June. They announced the pregnancy in August of the same year.
2015-02-25