Jessica Simpson hangs out with Pregnant CaCee Cobb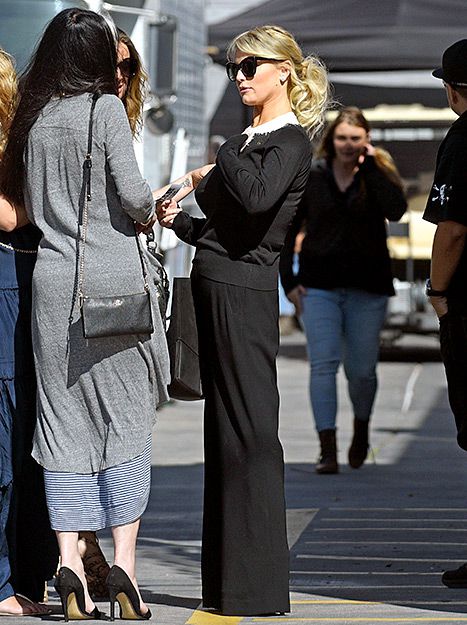 Jessica Simpson showed up in Los Angeles on April 8 shining in her effortless outlook. The star stated she is going to enlarge her billion-dollar business a week ago. The 34-year-old celebrity dedicated some quality time to her pregnant friend CaCee Cobb.
The mother of a two-year-old Maxwell and a 21-months-old Ace wore flared pants and a black and white sweater having knit stitch details. She finished her look with a pair of dark sunglasses, black platform shoes and a huge leather handbag.
The 37-year-old Cobb and her husband Donald Faison announced they will have a second child last October. Cobb wore a navy linen dress. Her growing belly was distinctly seen in it. She also put on tortoise-shell sunglasses.
Not long ago Jessica Simpson sold a 50% stake of her same-name business to Sequential Brands Inc. The star shared on April 3 that she is very honoured to partner with this company. They will continue the enlargement and integrity of the Jessica Simpson Collection together. Jessica is sure that working with the powerful manager group of the company and with all of her trusted retailers and licensees, such as Camuto Group, will bring a limitless success to them.
2015-04-10