Jessa Duggar Shows a Photo of her Brother and His New Passion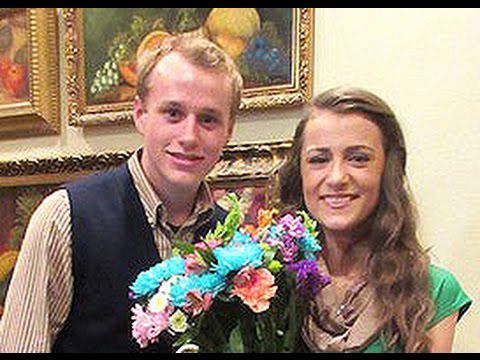 Jessa Duggar, 19 Kids and Counting star, uploaded a photo of her small brother Josiah and his new love Marjorie Jackson.
The 22-year-old Jessa wrote under the picture "Another Duggar is courting!" and congratulated her brother and his girlfriend. Si and Marjorie are in an art gallery on the photo.
The 18-year-old Si presented his girl a beautiful bouquet of flowers for the first date of the couple. His elder sister tied a knot with Ben Seewald in November. The couple has been dating for only 11 months before the marriage.
Jill Duggar, a newly-minted mom also associated herself with the discussion. She shared a picture and wrote that she is very excited about her brother and Marjorie. Read more about their courtship!
Michelle and Jim Bob, the Duggar parents, declared their rules for a proper relationship and courtship last April.
Jim Bob spoke up on a show and assured that he and his wife are aware of feelings that create desires when one is alone with another person. All the accountability disappears then and all that can lead to some hanky-panky. He considers courtship to be about a possibility of engagement and marriage. He also thinks that it is a possibility of getting to know each other.
2015-04-14