Jennifer Lopez's Kids: Max is Ready for Shopping, Emma is Ready for Partying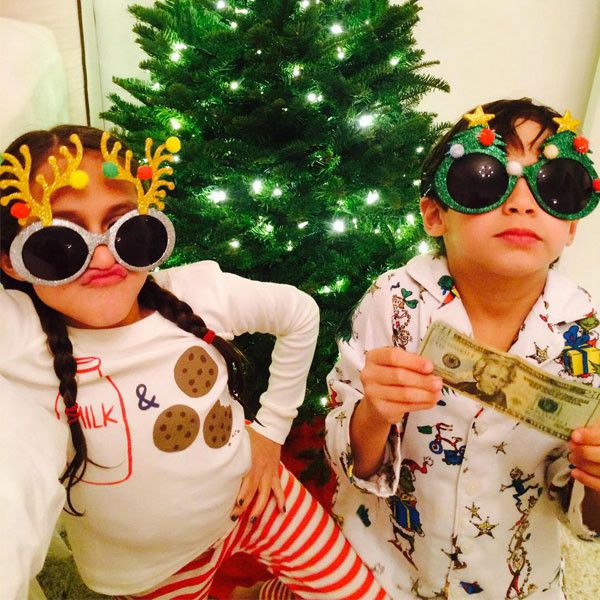 Jennifer Lopez is famous for her amazing style. We expected her to post something adorable about her kids. And she did it. See Emme and Max showing off their Christmas gear!
The star uploaded a photo of her 7-year-old twins on Instagram. They are standing by the tree and wearing pyjamas. Ready to party Emme is in milk-and-cookie pyjamas and with reindeer glasses in the pic. The girl's hand is on her hip. She made a duck face for the shot. Meanwhile Max, her brother, is showing a $20 bill. He is definitely ready to go shopping.
Their mother captioned the shot "These two at it again!"
The singer has not told about her plans for the holiday. Her big Sin City journey starts not long ago after it, so we hope she will have some good rest.
2015-12-18