Jennifer Lawrence Chatted with Mehcad Brooks and Olivia Munn at Comic-Con Party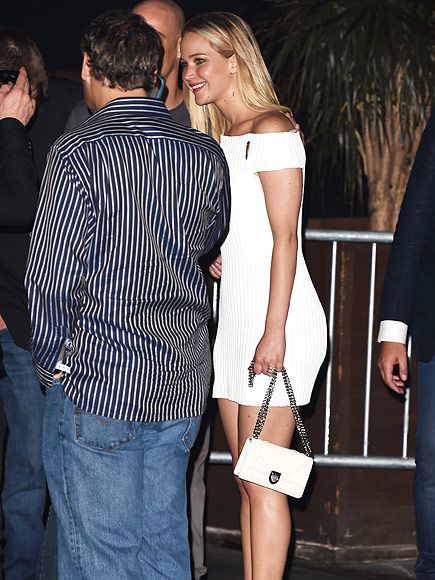 Everybody watched Jennifer Lawrence when she visited Entertainment Weekly's annual Comic-Con party. The event took place at the Hard Rock Cafe which is situated in San Diego this Saturday.
The 24-year-old actress could be seen communicating with prominent partygoers.
The Hunger Games actress had fun with her friend and co-star Olivia Munn (X-Men) and Jennifer Morrison (Once Upon A Time). The star came to the party almost before midnight.
Having an animated chat with Mehcad Brooks, who will perform Jimmy Olsen starting from autumn series of Supergirl, Lawrence was especially lively.
Oscar Isaac managed to slip and fall down. The Star Wars star banged his head. The party was disrupted at once. The actor gained a red bump on his head. Though, he recovered quickly and came back to the celebrations for several minutes before he went away.
The rest of the party was joyful. Everybody laughed and danced.
Sophie Turner danced with her Game of Thrones partner Maisie Williams. Michelle Pesce, the famous DJ made the party sound. He put "I Wanna Dance With Somebody" by Whitney Huston and the two stars rocked out. They sparked a dance party in a middle of a dance circle.
Turner was seen speaking with Daniel Radcliffe, the Harry Potter star. The actors even took a selfie.
2015-07-13