Jennifer Aniston marries... not Ross Geller!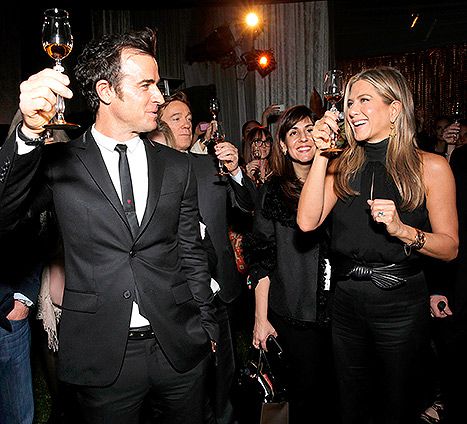 Jennifer Anniston is ringed! Ross Geller is probably crying somewhere right now. According to Us Weekly, the actress tied a knot with Justin Theroux. The event happened at their Bel Air mansion on August 5.
A lot of the couple's prominent friends attended their marriage with John Krasinski, Lisda Kudrow, Jennifer Mayer, Sia, Emily Blunt, Ellen DeGeneres, Chelsea Handler and Howard Stern among them. By the way, the ceremony was super-secret.
The 46-year-old Friends alum and her 43-year-old groom put tables for the guests and a dance floor in their backyard. The guests had a snack there and enjoyed the couple's wedding cake. It was made in a form of puppet clones of the couple. The infamous meaty English trifle of Rachel Green was not served, by the way.
Admirers of the couple congratulated them on Twitter right away after the news appeared. Some of them cheered Anniston and others said that they were striving for her wedding with Ross Geller. If someone has forgotten, David Schwimer and Jennifer Anniston performed a TV couple (Rachel and Ross) in Friends starting from 1994 and till 2004.
2015-08-07