Jennifer Aniston and Justin Theroux on the Red Carpet Together for the First Time!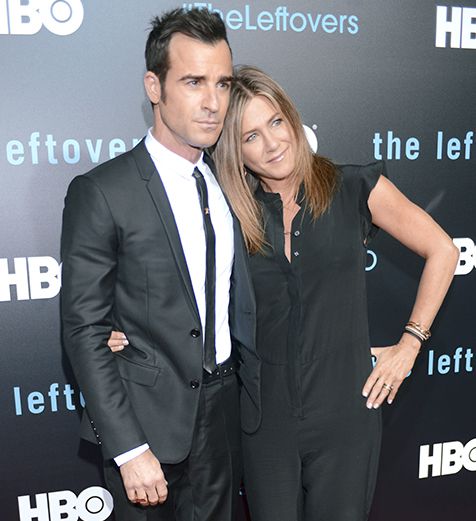 Jennifer Aniston and Justin Theroux were spotted walking the red carpet! The coupe did it together for the first time since their marriage. The nuptials happened in August and were secret. Jennifer and Justin were seen at the Austin presentation of The Leftovers on October 3.
The couple looked very colour-coordinated. They had matching monochromatic clothes. The 46-year-old actress put on a chick black jumpsuit. She also wore heels. Anniston's hair was let down. The 44-year-old actor also had a simple outfit. He wore a white shirt, thin tie and black suit.
Us Weekly writes that when the actors exited the car, Justin was protectively angled towards Jennifer.
The starry couple has been busy with their schedules of work. Only now they managed to show up. Theroux is in The Leftovers, the HBO hit, and Anniston is in Mother's Day, the coming-soon flick.
If you remember, the actors managed to have a double date with Sandra Bullock and her new love Bryan Randall on September 5. The friends had dinner at Bullock's Bess Bistro in Austin. Rhonda Scott revealed Us Weekly that the friends were unpretentious. She tells that the actors were very close with each other. She considers their meeting to be a happy vibe. They simply had fun together.
As for Bullock, she was spotted with her new boyfriend at the wedding of Theroux and Anniston. According to the reports, they started their relationship sometime earlier this year. This happened after Randall took pictures of Louis birthday party. Louis is Bullocks son. He turned 5.
2015-10-05