Jason Aldean and Brittany Kerr Are Married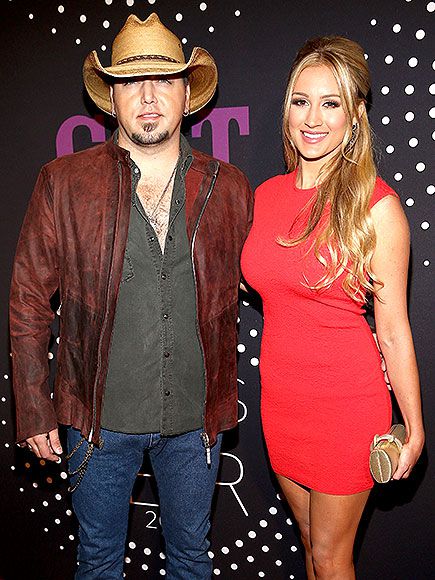 What should be the best kind of party for the perfect husband? For singer Jason Aldean it is his wedding!
Having just finished his Burn It Down Tour, the country singer married Brittany Kerr this Sunday.
The 38-year-old Aldean and 27-year-old Kerr tied a knot a year after telling about their dating officially. They linked three years ago, when the singer was snapshot making overtures to the former American Idol contender.
Aldean started his divorce with Jessica Ussery in April two years ago. They were together for long 12 years. In September of the last year Aldean made a proposal to Kerr.
As to Kerr, she uploaded a picture where her sparkling diamond ring can be distinctly seen. She captioned it saying that she has never been so happy before. She went on writing that she is looking forward to spending all her life with Aldean. The star considers their relationship to be a blessing and thanks for it. She also thanks their fans for the kind words and support.
Aldean has two daughters from his first marriage: a 12-year-old Keeley and a 7-year-old Kendyl. As to Kerr, this is her first official marriage.
2015-03-23