Janet Jackson appeared on public with Her Husband, see the Photo!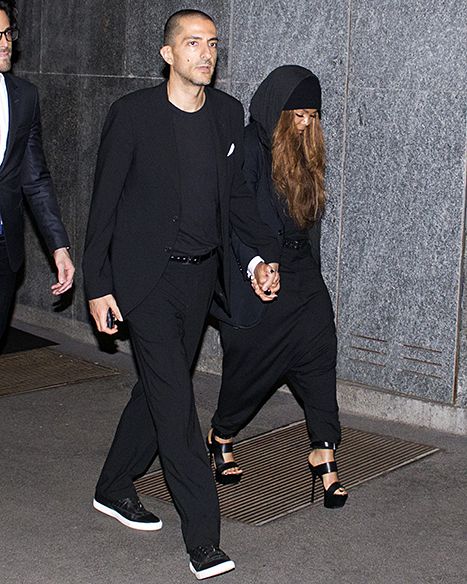 Welcome back, Janet Jackson! Janet Jackson appeared on public on April 29 after being months away from people's eyesight. This happened at Giorgio Armani's 40th anniversary dinner. It was held in Milan.
The 48-year-old singer was snapped holding hands with Wissam Al Mana, her husband. The photo was taken when they came to Nobu for reception. The couple wore everything black. As to Jackson, she boasted platform sandals, a beanie with a hooded coat over it and billowy pants.
The "Doesn't Really Matter" performer appeared at the event for the first time since October 2014. Then she visited the Vogue Fashion Experience Gala on Halloween in Dubai. Not counting her shopping trip to Milan in February, the star was not showing up, even online.
Her appearance on public was so rare that admirers jokingly circulated a "Missing" flier sometime earlier in April. The flier had the star's identifying details and a picture. The flier read that she was last seen with an outlook as if she hopped right out 1997 into 2015. It also suggested that Jackson is a time traveller. Really, who knows? We must keep an eye out for Janet.
Her fans went on asking the star where the hell is she. Jackson has released her last studio album seven years ago. The fans say that they miss her and need her back. Moreover, they assure that the music industry needs Jackson. Jackson's admirers ask her to come back and show all the whipsters how it is done.
As to the star, she retweeted the flier. After that she answered a couple of her admirers who had also shared it. Her answer was simply "LOL". And this was after almost four months of Twitter silence. "Too funny, too sweet".
2015-05-01