Jaden Smith came to Prom in a Dress with Hunger Games Star Amandla Stenberg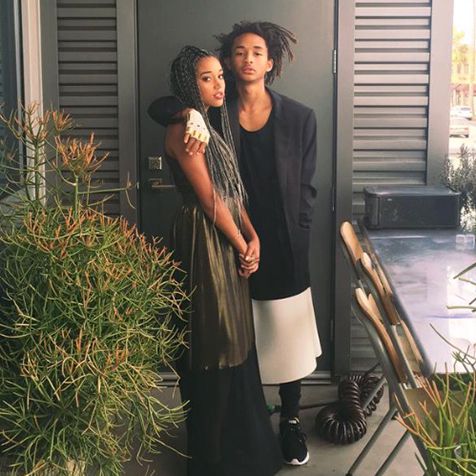 Jaden Smith neglected the traditional tuxedo while he was attending his prom. Will and Jada Pinkett Smith are parents to the 16-year-old star. He wore a black and white dress and a black suit jacket.
The Karate Kid 2 star was dancing with the Hunger Games celebrity Amandla Stenberg.
The 16-year-old Stenberg performed Rue in the first series. Her hair was in long braids. The actress was wearing a metallic halter dress. Later she shared photos from the event on Twitter.
She was wearing a dress in public not for the first time. This April Stenberg was seen walking around Calabasas, California in a knee-length ensemble. She wrote later about the moment of wearing a dress without any pants and swerving way too hard.
2015-06-01