Jada Pinkett Smith tells the Secret of her Gorgeous Body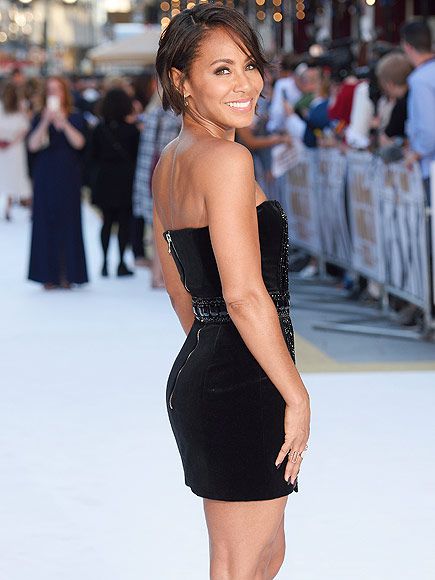 It was found out that Jada Pinkett Smith will be one of the very few women in Mike XXL. It is obvious what common thing she has with the dreamy male cast – her gorgeous body!
PEOPLE told about the star's best advice for having a killer shape and keeping the body that you want.
The 43-year-old actress says that it is really important for people to understand their relationship with food.
The mother of two children goes on saying that everybody talks about diets and exercises a lot. The problem is that everybody does not talk about individual relationships with food. Pinkett Smith considers that food is the most significant hassle for most people to get the body of their dream.
The star is sure that when a person is attending gym and is doing a workout routine, it is essential to start the work from the kitchen. Understanding how different food affects a person's body helps to keep fit.
The actress explains that people start eating because they need their muscles to be more toned. Since more proteins are needed for more toned muscles, eating is important. More energy is provided through more vegetables.
The soon-to-be 44-year-old star is firm on not giving a chance her age to hold her back. The celebrity even loves herself more now than in her 20s.
2015-07-06