Isla Fisher and Sacha Baron Cohen became Parents Again!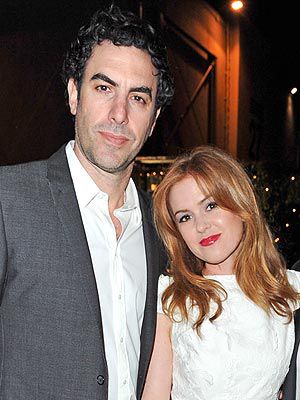 PEOPLE writes that Isla Fisher and her husband Sasha Baron Cohen became parents for the third time. The happy mom and dad welcomed a baby-boy on March 17 and named him Montgomery Moses Brian Baron Cohen. The couple has not announced details of their happiness earlier. It was not even known if they have a boy or a girl.
Fisher and Cohen keep their life really private. They got married in 2010 and already have a 4.5-year-old Elula and a 7-year-old Olive.
Gossips about Fisher's pregnancy appeared when she has left the Now You See Me sequel. PEOPLE confirmed last October that the 36-year-old star is really pregnant.
The mom-to-be showed up at the Oscars in February. There she received plenty of love for her belly. Moreover, Jennifer Aniston gave her a sweet smooch at the ceremony.
2015-04-21