Is Miley Cyrus Mocking Pregnant?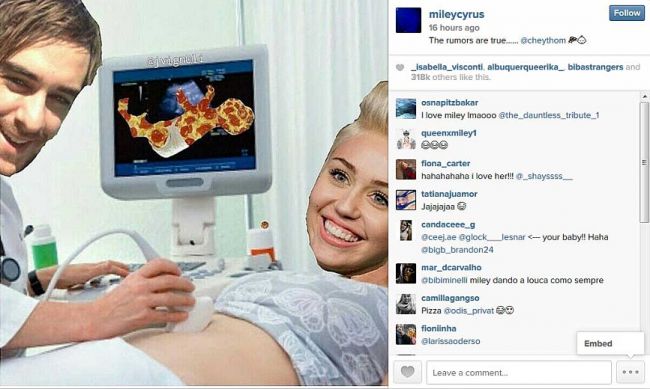 Miley Cyrus was having fun by uploading a mocked up photo of her during an ultrasound baby scan which entailed pregnancy rumours.
The pop star has faced an army of reports. All of them suggested that she was going to have a child with her boyfriend Patrick Schwarzenegger. Now the singer made the light of these reports by uploading a shocking image on her Instagram account.
The face of Cyrus was superimposed on the body of a pregnant woman who was doing the scanning. The doctor has the face of her assistant, Cheyene Thomas. The baby on the screen is made from pizza. Cyrus made a caption for the shocking picture. It says that the rumours are true.
2015-03-06