Intimate Wedding of Sam Worthington and Lara Bingle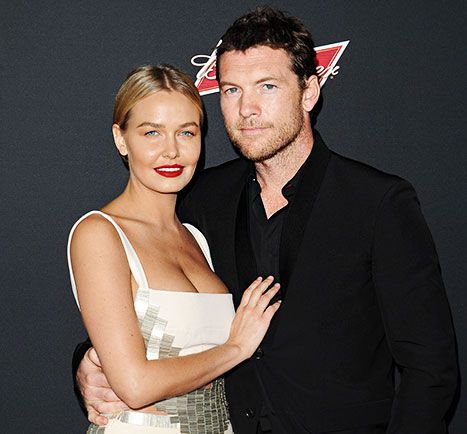 Lara Bingle has finally confessed about her secret marriage to Sam Worthington. The model from Australia shared about the wedding in an interview with Kyle and Jackie O Show on KIIS FM. This happened on October 11.
It was found out that the couple got married almost a year ago. The intimate nuptials happened on December 28.The 28-year-old model revealed that there were only 10 people invited to their ceremony. They and the guests popped into Melbourne. The happy couple wrote their own vows.
The 39-year-old Avatar star and Bingle married at the time when she was on the sixth month of pregnancy. The happy mother recollects that it was really cold at the time, but she still put on a white dress from Louis Vuitton.
Lara and Sam started their relationship in September two years ago. Now they have got a son. His name is Rocket Zot. Bingle is happy to spend time with her mom. She is sure that her son has the most awesome grandmothers.
The star decided to find out her kid's sex before the delivery. Even though being a mother is hard, Lara would not trade it for anything else.
The thing is that a mother cannot get much freedom. The model joked that she is not able to go out, especially at the time of feeding. Then she added that being a mother is the best thing in our world. Lara's husband is also overjoyed about being a father.
2015-10-13