Hunger Games Premiere featured Jennifer Lawrence in a Sideboob-Baring Gown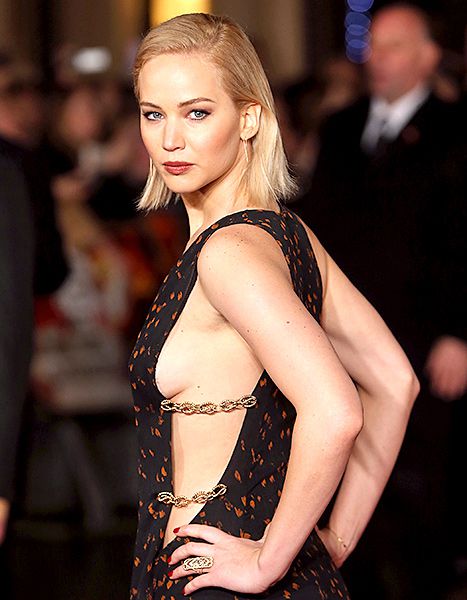 Jennifer Lawrence has bared some skin for The Hunger Games: Mockingjay - Part 2 premieres that were held this week. The star put on a plunging dress from Dior Haute Couture for the Berlin-held event. This happened on Wednesday. Lawrence could be seen in a completely different outlook in London on Thursday.
A lot of sideboob was exposed in the Jennifer's dress to attentive fans. It had chains that helped to hold the front and back parts together. The star's gown looked like a ball dress despite the low cuts on the sides. There also were brushstroke-like dots in a cut which helped to create a waist-slimming effect.
The 25-year-old actress made stress on the frock's romanticism with the help of moody make-up. Her dark smoky eyes and merlot colour of the lips matched perfectly well. The vampy vibe was underlined by putting her blonde hair back.
2015-11-06