Humming is Julianna Margulies' Secret while she is on the Red Carpet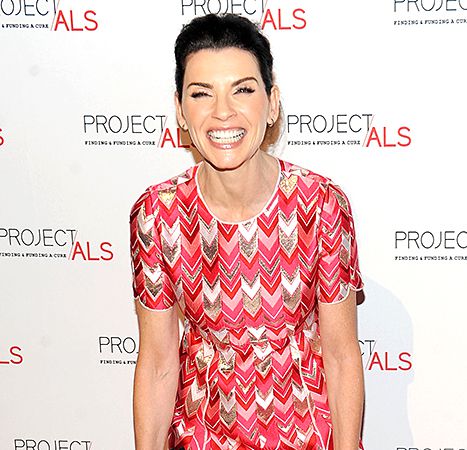 Julianna Margulies visited the 17th Annual Project A.L.S. New York City Gala that was held in NYC on October 28. The celebrity gave some useful pieces of advice on the step and repeat process.
Speaking with Jennifer Estess, the co-creator of Project A.L.S. Margulies told that she is going to teach the key to suffering with the help of the red carpet, screaming and camera flashes. "Humming" was her secret.
The 49-year-old star was not messing around. The actress trusts the method that keeps her happy and relaxed. The Good Wife star assured that she hums at every red carpet event. Humming to yourself takes your mind off. Besides, according to the celebrity, it allows to hold the smile and to be happy.
The wife of Keith Lieberthal confessed that she cannot pose in front of the cameras without this secret. She has been doing it for ages and can't imagine herself on the red carpet without this trick.
2015-10-30