Hilary Duff is not bitter about Love, but has no Time for Dating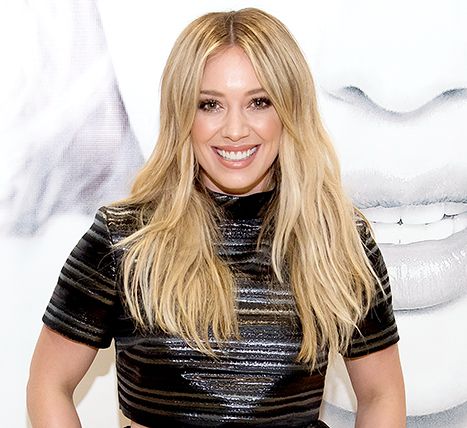 It seems that Hilary Duff's and Mike Comrie's marriage was so long ago, but the "Sparks" hitmaker shared in her latest interview with Z100'S Elvis Duran that she is not hurrying to find a new love. The 27-year-old singer met with the famous radio DJ on June 18. This happened two days after the star presented her 5th studio album called Breathe In. Breathe Out.
The star assures that she is not bitter about love. We remind you, that the former child celebrity separated from Comrie last January. Duff is too busy at the moment for dating and building a relationship with someone.
The star is mom to a 3-year-old boy Luca. She has released a new album. The singer is sure that everyone knows that putting a record out, making it work building a tour and shoot a TV show takes a lot of time and forces. She says that if a relationship came her way and it was easy, she would start it. Though, Duff is completely not stressed about not having a boyfriend.
The singer decided to try casual dating when she was working on her big come back to the industry of music. The star joined Tinder to see what guys hang out on the dating application.
The Lizzie McGuire alum admitted that there was something in the online dating that made it a challenge for her, despite the rest of the world hangs out on such web-sites daily. She bestirred herself to do this and not to care what others say. Duff does not consider that hanging out on the web-site was like a scream "I need a man!" She says that it was a kind of entertaining to her. But that was when the real surprise came! The star was pleasantly astonished with normal, handsome guys on Tinder. She found out that they are great personalities and want to meet new people.
2015-06-19