Heidi Klum Showed off a New Underwear Line with the Help of Her Endless Legs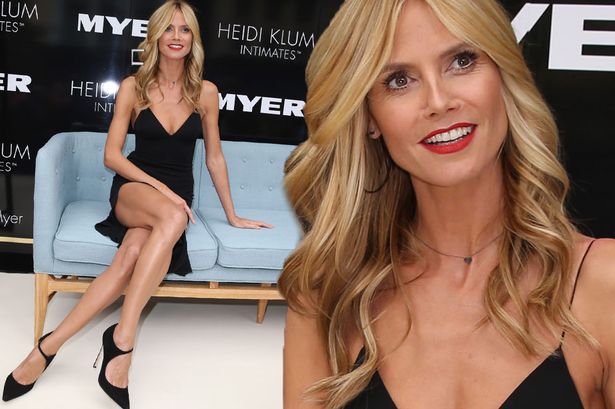 Heidi Klum launched her new lingerie line without any help from younger models.
The 41-year-old beauty showed off her endless legs in Melbourne during her presentation of The Heidi Klum Intimates Collection.
Heidi looked really hot in a classic LBD flaunting her pins to integrity.
Her hip could be seen thankfully to a spicy slit in her dress. The audience was also teased by a plunging neckline.
The German model rode to the department store Myer by tram. She was flanked by models standing behind her and showing off the undergarment line.
The blonde cutie pie was in the centre of everyone's attention. She got friendly with Kris Smith, a male model.
Klum slipped kisses all over the cuddlesome model's face and a trail of lipstick was left there in the result.
It was obvious that he was not against of it.
2015-01-28