Heidi Klum Has Pictures Taken for Macy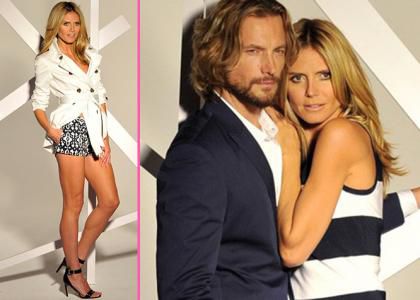 With her natural prettiness and international appeal, Heidi Klum fits perfectly well for the 30th anniversary ambassador for Macy's INC. The German beauty will join a new campaign for the chain of department stores together with Gabriel Aubry, a male model. The campaign includes in-store displays, Jumbotrones and billboards.
Heidi has already worked with Macy's fifteen years ago, said WWD. The 41-year-old beauty states in her interview that thirty years is a fair amount and that it is too long for any company, so she is glad they recalled her now.
Klum met her colleague Aubry on the shoot for the first time. She praised the male model and told that he looks charming in every image. The beauty shared that she does many weird things, for example, she laughs, does serious faces, sexy faces, goofy faces etc. She cannot see what her partner is doing because of this. Klum mentioned that she is very glad Aubry always looks handsome, so she simply has to keep an eye on her own appearance.
2015-01-08