Heaven sent shoes from Alexander McQueen to Lady Gaga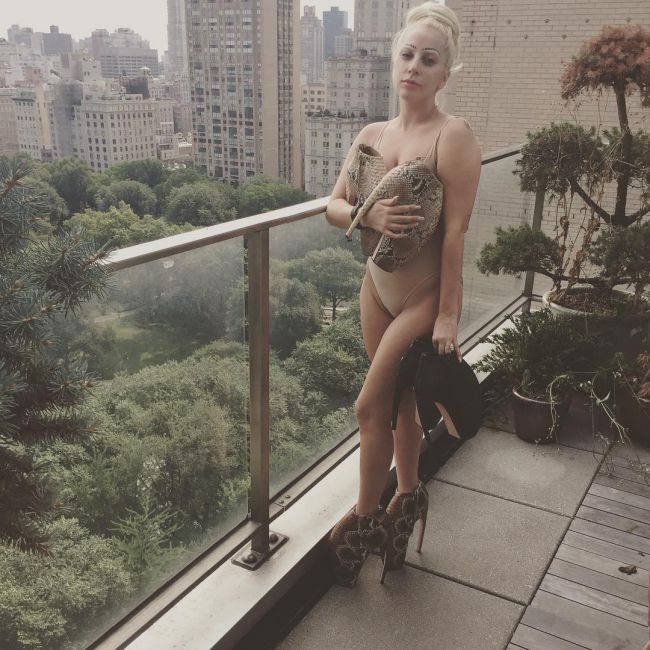 Everybody speaks about Lady Gaga's shoes. The footwear under consideration was created by the late Alexander McQueen.
The star is famous for her extraordinary outfits. This time she excelled herself at this. She put on very unusual shoes.
There is no doubt that only such a magnificent songstress as Lady Gaga could put on such quirky footwear. The thing is that its heels are extremely high. The shoes have a snake skin exterior.
The singer uploaded two photos on Instagram and 8.9 million of her admirers could see her shoes. On one image the 29-year-old star can be seen putting a shoe on. On the other she is walking around and showing the shoes off.
The blonde made a caption which says that a gift came to her from Heaven and that the picture was made by her fiancé Taylor Kinney. She says he is the best one.
The songstress knows how to spend a weekend turning heads. Though, she might have had different reasons for this weekend.
Gaga revealed her dazzling diamond-studded eyebrows on June 25. Everybody agrees that it is a little bit strange place for jewellery, but everything could be expected from this superstar. Though, the dazzling studs fell on the back burner when the singer uploaded a photo on Instagram.
Also all eyes were on the star's cleavage. It was extremely easy to see it thankfully to a plunging cut-out.
2015-07-27