Hailee Steinfeld is going to release Her First Album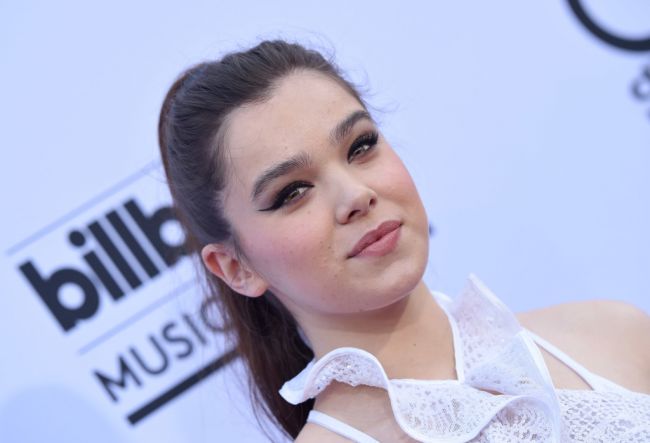 Hailee Steinfeld, the Pitch Perfect 2 celebrity is ready to friendly compete with best pal Taylor Swift: she has signed a record deal.
The actress can be seen in Swift's latest star-studded Bad Blood clip. She accompanied her friend to this year's Billboard Music Awards on May 17. The Oscar-nominated star hinted that she is almost ready to release her first album. Now she is official about it.
The Pitch Perfect sequel topped the American box office on May 17. After the actress' success, Charlie Walk, the executive vice president of Republic Records has announced that Hailee has signed to his label. Moreover, the star is already working on her first album.
The vice president tells WENN that when they met Steinfeld, they found her commitment to music. The actress has her special vision, dedication and natural talent which help her to reach the highest level. They are thrilled to become a part of her musical experience.
2015-05-25