Gwyneth Paltrow is smoking Together with Her Ex Donovan Leitch: see the Photo!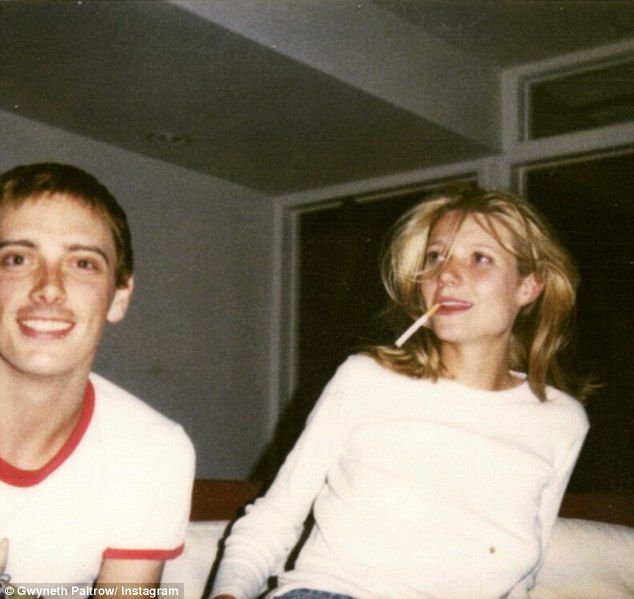 Old photos have their price! Gwyneth Paltrow took a walk down memory lane last Friday. The star uploaded a wonderful leftover image of her ex Donovan Leitch on Instagram. It was taken long time before actress' Goop days and red carpet.
The 42-year-old celebrity captioned the photo with words "Jeez, 1992". The Mortdecai actress was a 19-year-old girl at the time the photo was taken. She did not even have a touch of makeup. Paltrow is wearing a shirt with long sleeves and… attention… is smoking a cigarette on the picture!
The actress dated with Leitch in the first part of 1990s. After that the star had romances with Ben Afleck and Brad Pitt. Now Paltrow estranged Chris Martin, her husband. The actress was seen kissing Leitch just several months before making the relationship with the Coldplay rocker final. This happened a year ago at an L.A. Dodgers game.
As to Leitch, he laughed off the spicy moment and gave explanations to Daily Mail soon after the incident had happened. Leitch assured that he was just saying farewell to the actress and that the moment was purely innocent. He went on saying that they were sitting in the owner's box and 300,000 people, including Paltrow's kids, were sitting in front of them. In such a way he ascertained that the place for love affair was not appropriate. Paltrow has two children with Martin, Moses and Apple.
2015-03-23