Gwen Stefani Prefers Work to Break-Up Suffering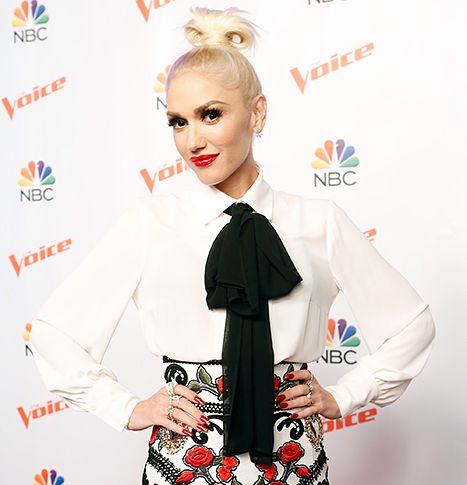 On Wednesday the famous singer appeared in front of the crowd for the first time after an early-August break-up with her husband Gavin Rossdale. The reason for the appearance was promo of The Voice TV-show gaining momentum before the September debut of the next season.
Los Angeles audience witnessed stylish as ever 45-year-old celebrity in decidedly well-matching light blouse with the lower garment resembling Spanish fashion samples and elegant hair-do. A striking change implied giving up tonnes of ornaments and replacement of a wedding ring with a plain golden ring.
The split-up in Rossdale family has been a sad for the fans, but clearly reasonable denouement of two decades of romance with more than a dozen of years in official marriage. Generally, the Stefani party provided the comment only relating to the future of three children of the former spouses, happiness of which became the priority for both parents.
For a long time nobody could see the surprising final coming: Gwen and Gavin seemed to have a blast spending time together and in the company of their kids aged 9, 7 and 1.5. Last weekend, however, was different. While the Stefanis and boys made a Sunday church visit, the new bachelor enjoyed warmth and entertainment of Malibu beaches. In mid-month the parents with Kingston, Zuma and little Apollo reunited for a short fun-fair visit.
2015-08-28