Gwen Stefani and Blake Shelton turn back to The Voice after Divorce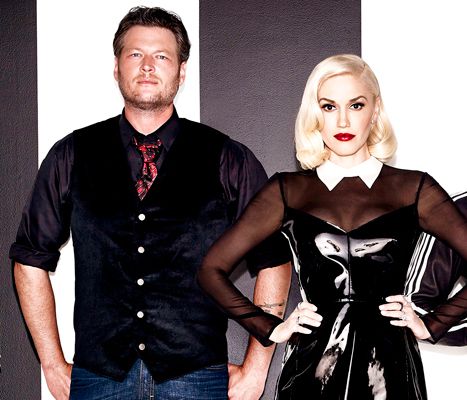 Stars know how to move forward. Rough several weeks were prepared for Gwen Stefani and Blake Shelton. Both celebrities announced about divorce. Gwen Stefani split from Gavin Rossdale and Blake Shelton – from Miranda Lambert.
Though, on August 12, the artists returned to the set of The Voice, the famous NBC reality series. So, they will take part in the Season 9 Battle Rounds.
An eyewitness assures Us Weekly that Gwen looked sad on the set.
The 45-year-old singer filed for divorce from her 49-year-old husband sometime earlier this month. The couple has been married for 13 years. According to her, the couple had irreconcilable differences. Gwen and Rossdale are parents to 3 boys: Apollo (17 months), Zuma (6) and Kingston (9).
As to 39-year-old Shelton, he told about his split from 31-year-old Lambert in a joint statement in the second part of July. They were a married couple for 4 years. An observer assures that the wife and the husband had different demeanour.
The source shares with Us that Shelton looks to have moved from his marriage and is already over it. Moreover, none of both lately-divorced stars wears a wedding ring.
An insider considers that both Gwen and Blake are willing to move forward as friends and they are doing it.
2015-08-13