Gwen Stefani and Blake Shelton Reunite After Thanksgiving Day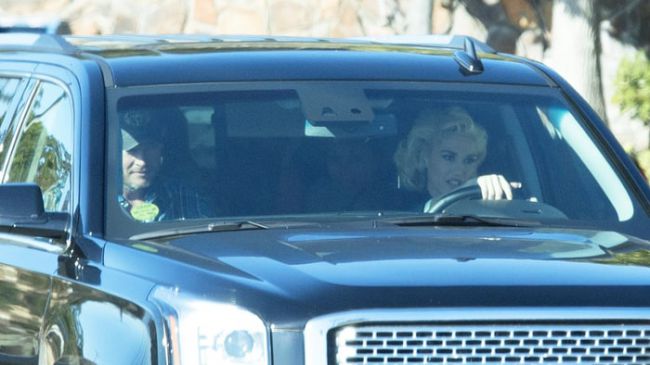 Gwen Stefani and Blake Shelton reunited on November 29. We remind you that they celebrated Thanksgiving separately.
The 46-year-old No Doubt front singer and her 39-year-old hunky man had a good mood while being out. Gwen's blonde locks were let down. She did not wear her signature red lipstick. Meanwhile Blake put on a plaid shirt and a baseball cap. They took Stefani's sons with them. We remind you that the "Used to Love You" performer is mother to 21-months-old Apollo, 7-year-old Zuma and 9-year-old Kingston.
According to earlier reports, Blake invited Stefani and her 3 sons to his house in Oklahoma for Thanksgiving. Though, the No Doubt frontwoman did not show up and brought her children to Disneyland in Anaheim (California) for the holiday.
Us Weekly writes that the star and her sons looked very cute in the park. Their family admires Disney park. As it was chilly there, the mom and her kids were all bundled up in jackets and scarves. Gavin Rossdale, the ex-husband of the singer, cannot be seen in the photo. This marks their first holiday after the split. There is information that Rossdale cheated on Stefani with Mindy Mann, their nanny.
2015-12-01