Gwen Stefani and Blake Shelton are having Fun Together in Nashville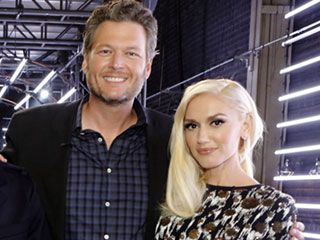 Gwen Stefani and Blake Shelton intrigue their admirers. The funs do not know if the couple is undertaking an affair. The thing we know is that the stats spend LOTS OF time together.
The Voice coaches partied the whole Halloween weekend. After that they came in Nashville this Tuesday. A source confirmed to PEOPLE that the couple is having fun together.
39-year-old Shelton is going to visit and perform at the CMAs. Miranda Lambert, the former wife of the actor will sing there. Both former marrieds are nominated for several awards.
The 46-year-old singer was speaking with Ryan Seacrest on his radio show this Tuesday. Stefani told that she considers Blake to be hot. The star did not want to clarify the relationship between her and Shelton. However, she noticed that both of them went through the identical thing at the same time.
Gwen previously had relationship with Gavin Rossdale. The ex-couple announced about their divorce in August and filed it last week.
A friend of Shelton revealed to PEOPLE that Shelton and Stefani have similar situations as well. The pal assured that they spend time with each other and that they are flirty.
2015-11-05