Guess how Kendall Jenner celebrated the Fact that she has 40 Million Instagram Followers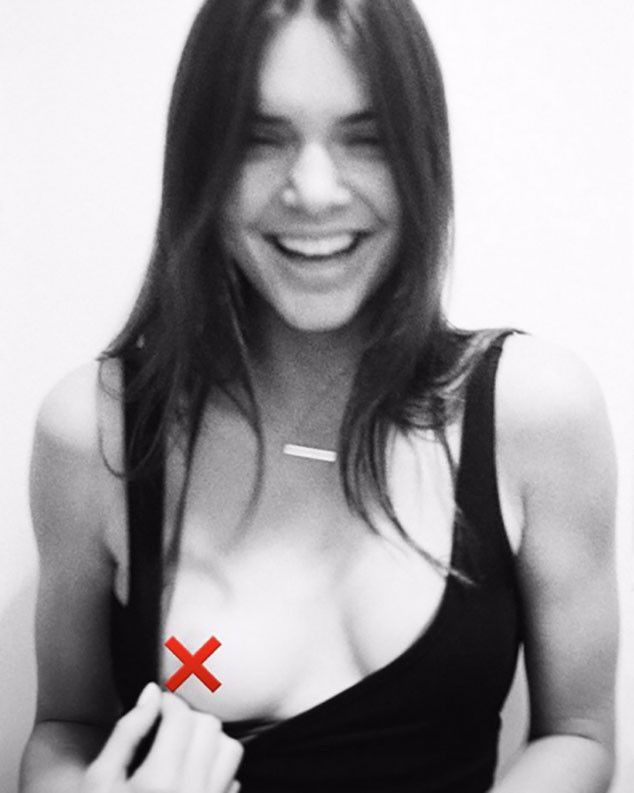 Kanye West was definitely born for flashing lights. Kendal Jenner is in step with her sister.
The model, 20, has acquired 40 million followers on social media (Instagram). The star decided to celebrate this event and uploaded a smiling photo of herself where a nip slip could be seen. Was it intentionally or accidentally?
The star wrote that it was her best picture for all 40 million of her fans. Kendal also shared that the snap was taken by "lil Ky".
We guess that "lil Ky" is her 18-year-old sister. If it is so, then Kylie Jenner managed to do a good photo. The recently announced Victoria's Secret Fashion Show star does not wear bra on the picture.
Kendall will have a great chance to show off her body in very sexy lingerie very soon. E! News reports that that the hot brunette has booked a spot for the show. By the way, it is scheduled to air on December 10. Wait for it at 10 p.m. at CBS.
2015-11-05