Guards thought Taryn Manning was an Overeager Fan of Britney Spears at Crossroads Presentation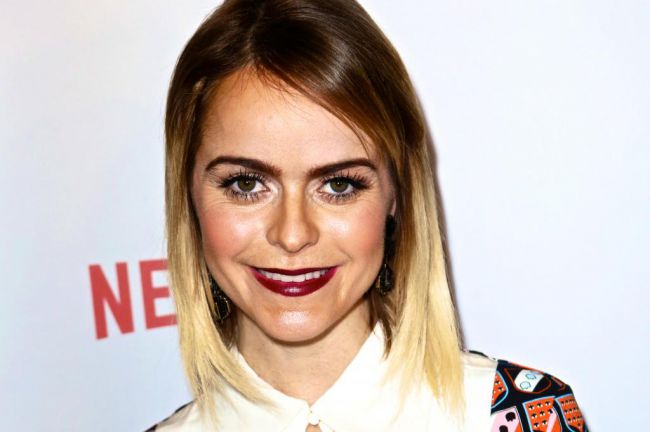 Security guards mistook Taryn Manning for an obsessed fan of Britney Spears at the screening of their film Crossroads 13 years ago.
The Orange Is The New Black celebrity performed together with the pop music star and Zoe Saldana in the all-woman road trip film. At the time when the three stars came back to Britney's native Kentwood (Louisiana) for a special presentation, Manning was accidentally taken for an aficionado devotee.
Manning gave an interview on American The Talk show on June 17. The actress recollects that she arrived second, probably after Zoe Saldana. The star was on the red carpet while she heard the crowd's scream on the occasion of Spear's appearance.
Suddenly, extra security came and the star was tackled and held down! All this happened because of the security's suspicion. They thought that Manning was a fan that has gone loose. She had to explain the guard that she was in the film!
Manning also recollects her experience of filming together with the Toxic singer. She calls it epic, as fans were surrounding them for the whole time of the set. The devotees were screaming and holding signs. The assistant directors had to constantly calm down the noise created by the fans. Manning recalls that it was really exciting to be around and watch.
2015-06-19