Green, Purple and White Zayn Malik!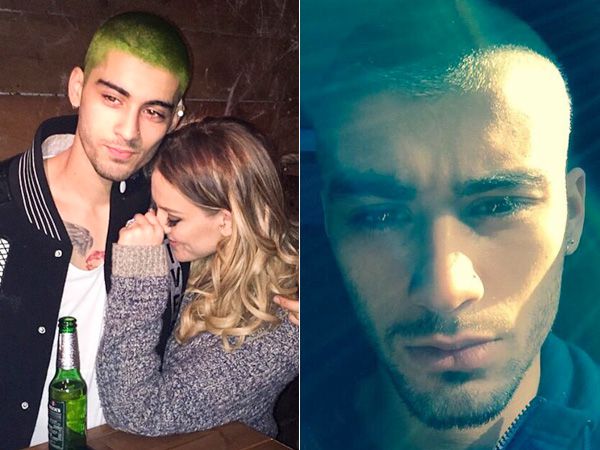 Last weekend Zayn Malik went green. Now it became obvious that the ex-One Directioner has not finished with his hairdo experiments yet.
The singer showed off his bright green hair colour on Saturday, after he shaved his head sometime earlier. The 22-year-old star did not stop there! He tried on white and purple hues too.
His white-hair was captioned simply and understandable: "white hair". Probably, this ghostly shade will not last too long. Later, the singer tweeted that he also tried purple hue and that his experiments will not end on it. Malik is going to try them all. Perrie Edwards, the star's fiancée, revealed not long ago in her interview with The Sun that her beloved has already tried orange shade. We suggest the star to get a new project in order to be busy with something.
If you are not excited over the singer's makeover, cheer up, all those colours are temporary. He can turn back to his famous jet-black colour very quickly. One of the Twitter fans assures that Malik is using Dirty Down spray dyes which are temporary. Let us help him to choose what colour will be next. Will he try blue, red or the Union Jack? Surely, we will know it soon.
2015-06-11