Giuliana Rancic said Zendaya smells of Weed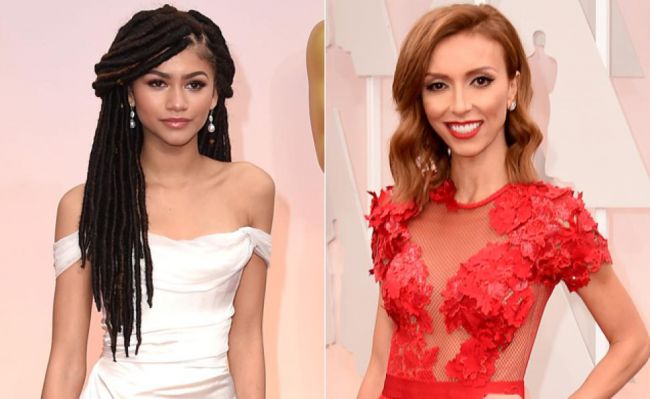 Zendaya Coleman has criticized Fashion Police presenter Guiliana Rancic for the idea that she stinks of marijuana since she had dreadlocks.
The K.C. Undercover star was showing off her bold hairstyle both on the Academy Awards red carpet this Sunday and an Oscars special episode of Fashion Police this Monday. Rancic said that she smelled Coleman stinking of patchouli oil or maybe even weed after she saw her outlook.
Coleman kept wits about one and answered her back on Instagram. She explained that there is a defined line between funny and disrespectful things. Someone has said something at the Oscars that terrified her not because she was enjoying the raving reviews of her outfit, but since she was shocked by a complete disrespect and ignorant slurs. Saying that an 18-year-old young girl wearing dreadlocks must smell of patchouli oil or weed is a huge stereotype. Moreover, it is revoltingly offensive.
Rancic writes on Twitter that she is sorry and did not mean to offend her and others. She assures that she was referring to a bohemian chic look and that had nothing to do with race.
2015-02-25