George Clooney says that Sandra Bullock is 'the Boss'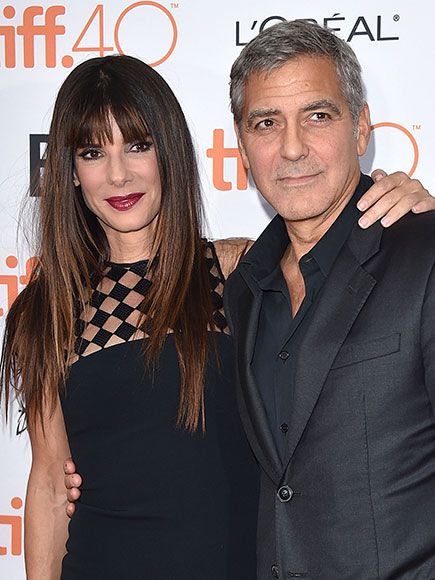 It looks like George Clooney and his co-star Sandra Bullock are still losing gravity from each other.
The actors are long-time pals. They are promoting Our Brand Is Crisis, their new project. The actor is a co-producer of the comedy-drama. As to the actress, she performs "Calamity" Jane Bodine who consults politicians with her cynical chops. This creates a winning strategy for an unpatronized Bolivian candidate. You will be surprised when find out that the role was designated for Clooney. Though, when Bullock told that she wanted to play this part, the actor gave it away to her.
At a press conference dedicated to the film that was held in LA, the actress stated that it is nice to have a chance to work together with George. The actress said that during their cooperation she grows up, shares life experience and new sense of herself. Bullock revealed that she and Clooney can argue their viewpoints, but never get it personal. The actor told that it is fun for him to work with Sandra. George joked that the actress is the boss.
The new project does not demand the actors to be together onscreen, but it creates sexual chemistry between Sandra and Billy Bob Thornton, her co-actor. The actor performs Bullock's rival in the electioneering called James Carville. With the election coming down to the wire, the two start poisonous relationship.
According to Thornton, the flirtation was not hard to do. He says that Sandra is both gifted and easy to be around. He agrees with the actress, saying "easy on the eyes" about her.
Bullock and Clooney's project will be launched on October 30.
2015-10-19