Gabby Giffords and Her Music Therapist sing "Maybe"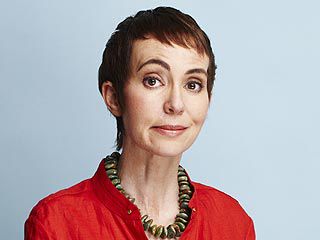 Gabby Giffords still learns how to speak after she got shot in the head, but she is singing!
A congresswoman in the past uploaded a video on Facebook where she is singing Annie's "Maybe" together with her music therapist. It was shot at Houston's TIRR Memorial Hermann Rehabilitation and Research Hospital.
She writes that it is wonderful to be at TIRR Memorial Hermann and sings several lines from "Maybe" with her good friend and Maegan, her music therapists. She goes on writing that the people who work at the hospital really help their patients to do better.
This was not the first Giffords' song from the singer. She belted out her song "Tomorrow" on the Today show in January of 2014. Before that she was speaking about her love of singing.
The clinical director of the Aphasia Resource Centre at Boston University stated on the Today show that they have lots of clients who are not capable of speaking in terms of conversation. Nevertheless, they can sing "Happy Birthday", "Take Me Out to the Ball Game" and other songs.
2015-02-19