Fred Durst proves He is Not Robert Durst with the Help of a Funny Sweatshirt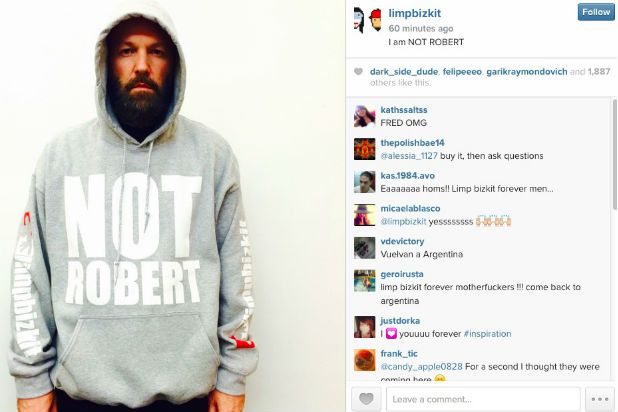 Limp Bizkit singer Fred Durst had to move in order to distance himself from Robert Durst, accused murderer, since their names were unconsciously transposed in a widely-reported mishap.
The rocker was interchanged for the embattled NY real property heir in one of the articles by the Associated Press not long ago after Robert Durst was charged with first-degree murder. The tragedy happened during shooting back in 2000.
Fred Durst made fun of the situation and uploaded a picture of him in a sweatshirt on Instagram. What is so funny, you may ask. The sweatshirt reads "Not Robert". The rocker also captioned the photo with words "I am not Robert".
2015-03-31