Fox & Friends Host Suggested Emily Blunt leaving Hollywood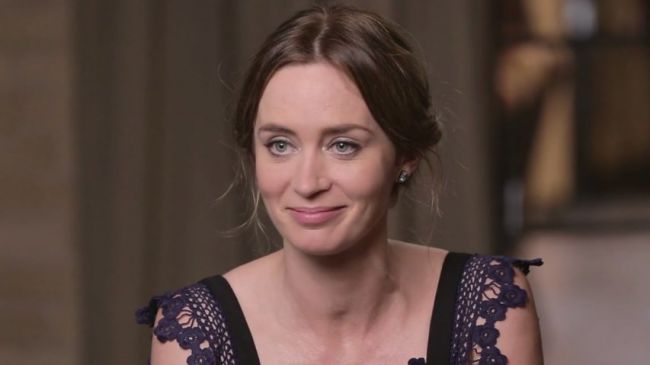 It looks like not everybody is happy with new citizenship of Emily Blunt.
Fox & Friends hosts have a wish to send her back across the pond. Such a wish appeared after some comments the actress made about Americans.
In this week's interview with Hollywood Reporter the star joked that becoming an American was a terrible mistake for her.
After these words Anna Kooiman, the host, offered her to leave Hollywood. She went on saying that Blunt should let some American actresses take on her roles. Americans are watching films with the 32-year-old star and fill her pockets with money. Then the host reminded everyone of Emily's remarks about the issue on Jimmy Kimmel Live! She did not care that those were jokes.
Brian Kilmeade, the show's co-host, read her words. It was stated that it is weird to keep the British citizenship as one must renounce the queen.
Steve Doocy noticed that the actress Dixie Chicked herself. He also suggested thinking twice before going to her films.
The star spoke on this issue on The Ellen DeGeneres Show. Emily joked that she knows more information about the government and constitution than the bigger part of American people.
2015-09-17