Florence Welch Had Nervous Breakdown at the Time of Hiatus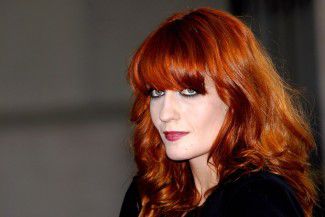 Florence Welch was diagnosed with a "nervous breakdown" at the period of her hiatus from music which lasted a year.
The Machine frontwoman made up a decision to have a rest after she recorded her debut album called Lungs and the following Ceremonials back-to back. As a result, the British star had a "crash landing" after she stopped her work. The last year appeared to be even harder when it became known that Welch was on and off her relationship with drinking. In her interview with Britain's BBC Radio 1 she tells that Lungs and Ceremonials are blurred together for her since she had no days off. Therefore the singer decided to take a year off, but suffered a nervous breakdown.
The star tells that during the last year she could be still seen on the events, but something was not right. Welch confesses that she was not making herself happy and was not stable. The singer reveals that the new record was really vulnerable for her since it was the most personal one she has ever made.
Some time ago the star has told about her mental health anxieties. Back in 2010 she unveiled that a bad break-up led her to an assault of depression. The new record of Florence and the Machine is scheduled for release this June and it is called How Big, How Blue, How Beautiful.
2015-02-18