"Fifty Shades of Johnson" Images of Jessica Simpson and Eric Johnson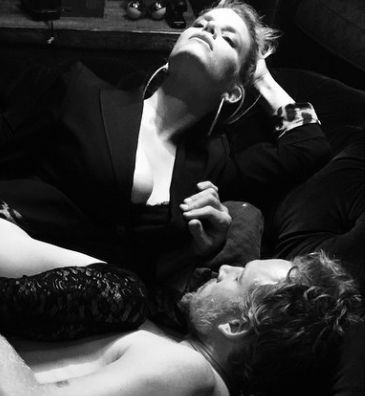 Jessica Simpson usually uses her Instagram profile for showing her kids, a two-year-old Maxwell and a nineteen-month Ace, but she went for a sexier vibration in the morning of this Sunday.
The 34-year-old fashion designer uploaded three racy images with her husband Eric Johnson without a shirt. She captioned it "V-Day FIFTYSHADESOFJOHNSON". The 35-year-old retired football star is grabbing Jessica's butt and holding her bare leg around him on one of the photos.
Another black and white picture shows the star wearin huge hoop earrings and an open black ensemble while Johnson is admiring her.
Simpson and Johnson passionately lock lips on the third picture. Jessica captioned it writing that she is so in love with her "FIFTYSHADESOFJOHNSON".
They were married in July last year in a stunning ceremony in California.
2015-02-16