Feud between Celebrities: what Amber Rose Blurt out About Khloé Kardashian?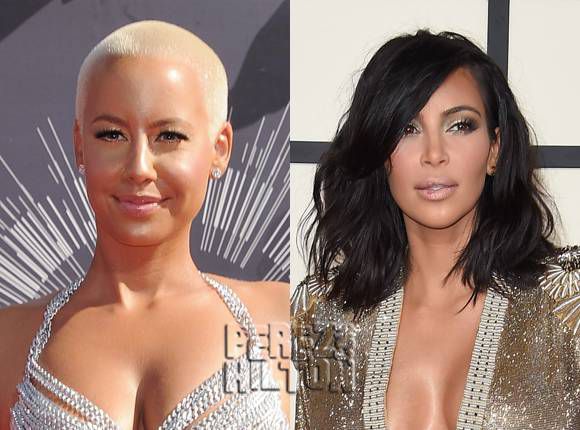 The nasty war on Twitter between Amber Rose and Khloé Kardashian might be ended.
Rose called Khloé's sister (Kylie Jenner) "a baby". It happened during an interview with Power 105.1 when she was discussing a rumoured 25-year-old boyfriend Tyga of the 17-year-old Kylie.
Khloé castigated Amber on Twitter for speaking about her relatives again. The feud between the celebrities started from here.
Rose posted several memes about Kanye West, Khloé's ex-boyfriend and called her a "whore". After that she went further and brought up an old tabloid rumour which claimed Khloé to be daughter of O.J. Simpson.
Then Amber asked if Khloé thinks her dad was a professional football player and stressed that this will not get away with murder and hinted that Amber is not better than she is.
Rose probably got tired of the war by Monday night and wrote that she is done dragging Khloé. She called her a "bitch". Then she put it as she has given a lesson of the day, saying that no one should try Muva, because she will humble those who will.
As to Khloé, she seemed to be done with it too. She tweeted that she considers her point to be proven. The star stressed that Amber cannot wait even ten minutes before saying something about Khloé's family.
2015-02-18