Fashion Santa and Justin Bieber, See the Pic!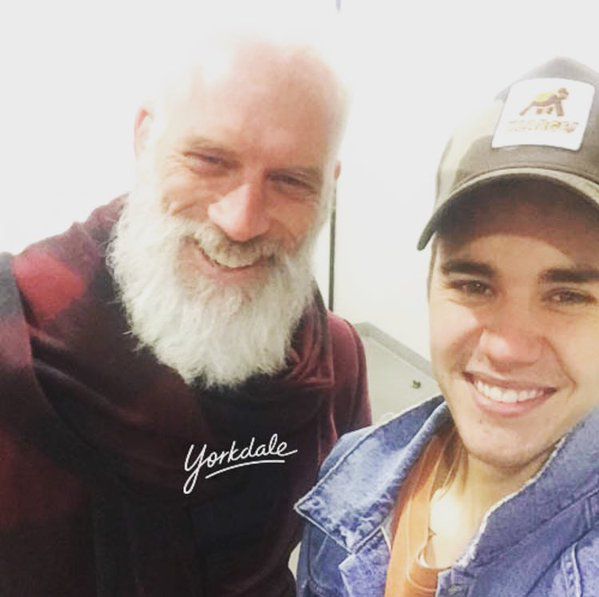 A new photo of Justin Bieber! The singer posed with Fashion Santa at Yotkdale Shopping Centre (Toronto) this Saturday. The 21-year-old star looks very happy on the selfie.
Paul Mason, actually silver fox model, is Fashion Santa. He poses for pictures in the shopping centre to honour the SickKids Foundation. Every post that includes the hashtag #YorkdaleFashionSanta will bring the SickKids Foundation $1 from the mall. The shopping centre has an intention to donate $10,000.
Mason joked with CBC News that he often says that he is younger brother of Santa, just a little bit thinner. He revealed that one woman, probably in her 70-s, who took selfie with him revealed she has not taken a picture with Santa since she was 5. The star loves being Santa.
However, the shoppers cannot sit on the Santa's knee. That's because Mason does not have a chair, just stands in the mall.
2015-12-23