Escape from Mental Health Constitution: Report about Mila Kunis' Stalker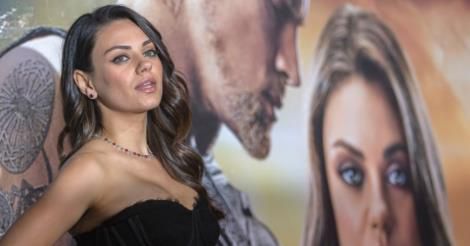 Mila Kunis was twice stalked by a man. Martin Rodriguez, Los Angeles County Sheriff's Department's Lt. announced New York Daily News on June 1 that the man has escaped from a mental health constitution located in Pomona, California.
Rodriguez announced that Stuart Lynn Dunn made unpermitted departure from the health facility this Saturday around 8 p.m. The County Sheriff's Department was asked by county probation officials to help them locating him.
He also revealed that Dunn is being under ongoing and progressive manhunt. The stalker has been twice convicted already. He was sent to mental health constitution after pleading no contest to the charge of stalking the wife of Ashton Kutcher in January two years ago. Rodriguez assures that the young mom Mila Kunis has been altered of Dunn's escape.
At first Dunn received a restraining order. The stalker was supposed to keep distance from the Black Swan actress after he had broken into Kunis' house back in January of 2012. Dunn was arrested then. In May of 2012 the man was arrested for the second time. Dunn was tracking the actress to her Hollywood gym.
2015-06-02