Erika Jayne will perform in The Real Housewives of Beverly Hills Season 6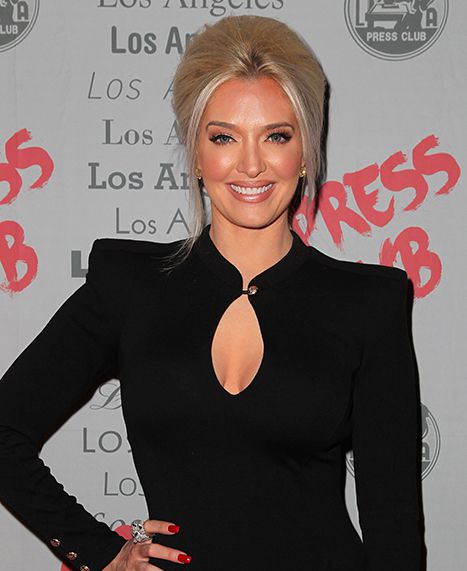 According to Us Weekly, a singer from Atlanta (Georgia) is going to be among the cast of Bravo's famous show. In other words, Erika Jayne will act in the sixth season of The Real Housewives of Beverly Hills.
Erika is well-known for different club and dance tracks. By the way, 8 of them were acknowledged to be No.1 on the United States Billboard Club/Dance chart. Jayne's first hit No. 1 was "Rollercoaster" (2007). Later on she reached the same place with her singles "Give You Everything" and "Stars".
The songstress is married to Thomas V. Girardi, who is a lawyer in Los Angeles. The couple are friends with Yolanda and David Foster, current stars in The Real Housewives of Beverly Hills.
Sources whisper that the singer has already started performing for the coming-soon season. Meanwhile, Bravo has not commented the news yet.
Sometime earlier in 2015 there were rumours that actors Brandi Glanville and Kim Richards will not perform this autumn in The Real Housewives of Beverly Hills anymore. The last one wrote on Tweeter this June that she woke up with sore throat and is going to make a significant decision. Then her leaving the film was confirmed by Bravo.
As to Richards, who has performed on the famous show for almost 5 years, she checked into rehabilitation this June. According to Us, her problems with sobriety have put her residence on the show in a perilous predicament. Concerned members of the star's family admitted her to a hospital after Richards was arrested on August 2. The incident happened when she was caught shoplifting from Target.
One of the insiders shared with Us in June that the producers of the show are not interested in bringing the troubled actress back to the show. It was also told that Richards needs help which must be given her outside The Real Housewives of Beverly Hills.
2015-08-10