Emma Thompson as Mrs. Potts in Beauty and the Beast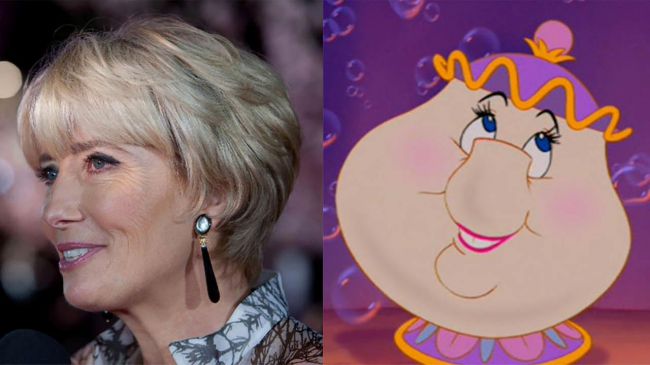 According to Disney's statement in PEOPLE, Emma Thompson will perform Mrs Potts in the coming-soon live-action adaptation of Beauty and the Beast.
Can someone else be imagined instead of her as doting, wise mother who can use hot tea as a weapon in a crisis moment?
Kevin Kline will also star in this fairy tale. He will probably perform Maurice, Bell's father.
Emma Watson will play the beauty while Dan Stevens will act as the beast.
Luke Evans will perform Gaston and Josh Gad will perform his favourite LeFou in the adaptation. The premiere is scheduled for March 17, 2017.
More cast statements will be known soon, let us wait for Disney to reveal or dream cast patiently. It is Clémence Poésy as Fifi the featherduster, Ricky Gervais as Cogsworth, Ricky Gervais as Cogsworth and Chris Pratt as Lumière.
2015-03-17