Ellie Goulding's Concert Film will be directed by Scarlett Johansson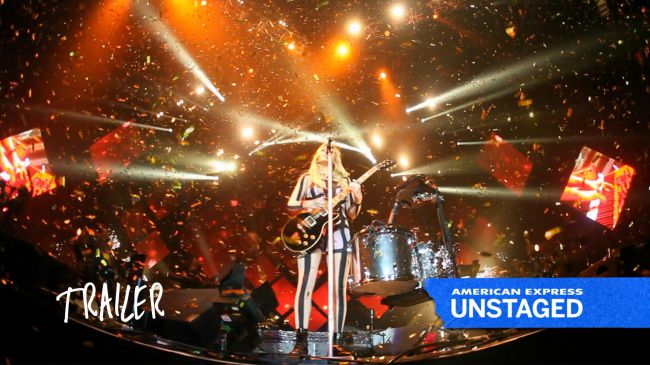 As far as you know, American Express Unstaged has been onscreen for 5 years already. The concert film series pairs main directors and stars with prominent bands. This is done in order to make concert films proved by their performance.
Despite some odd matching, we received some big names: Werner Herzog and The Killers, David Lynch and Duran Duran and, finally, Scarlett Johansson and Ellie Goulding!
Lynch and Herzog know the directional career inside out while the actress is only beginning it. She will definitely improve her skills while directing Ellie's concert. The actress will face different challenges of a concert film directing as they are really outstanding. But we believe that the star will cope with her task.
The cooperation of Goulding and Johansson in the American Express Unstaged will be available to stream on the Web (at American Express site) on November 11. You will find it there at 8 p.m. You will also be able to see encore showings 24 hours after it. There is a trailer for the event. Check it out along with the previous episodes of the show at the American Express YouTube channel.
2015-11-04