Eddie Redmayne signed Starring in Harry Potter Film named Fantastic Beasts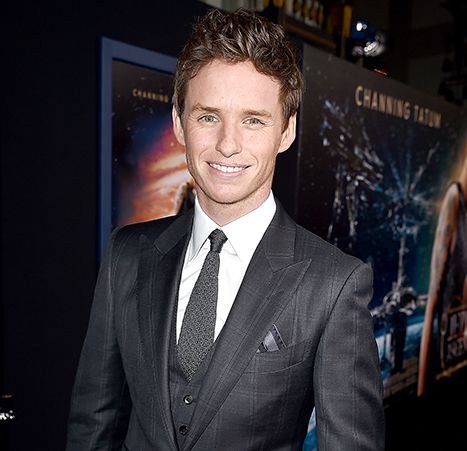 J.K. Rowling sees Eddie Redmayne as her next star for the coming-soon Harry Potter new film named Fantastic Beasts and Where to Find Them.
The 33-year-old Redmayne was surrounded by gossips for months. He was being courted for acting in the film adaptation of the author's 2001 book. Finally, Warner Bros. announced on June 1 that the British actor has confirmed his acting in the film.
Greg Silverman, the executive of the company considers the actor to be one of the most talented and welcomed actors. The company is thrilled to have Redmayne in the Wizarding World of J.K. Rowling. Everyone is sure that the star will show a remarkable success as Newt Scamander, who is the main character in the book.
Redmayne will perform author and magizoologist Newt. Later on his work makes its way in Hogwarts. The flick is not a direct prequel to the Harry Potter, but the events in it will take place long before the famous story of Harry Potter. By the way, there are 7 Harry Potter books and 8 films.
The author revealed that Fantastic Beasts and Where to Find Them is not a prequel to the Harry Potter books. Moreover, it is not a sequel. Nevertheless, the book will remain in the community of wizards and witches. Rowling admits that she was so happy to write about them for 17 years. The author considers her new book to be an extension of the magic world. According to her, the new story will begin in New York, 70 years before Harry, but anyone who has read Harry Potter books or watched the films will be able to recognize the secret wizard society.
Daniel Radcliffe has played the young wizard for 10 years. Though, he will not appear in the new book, as well as his main co-stars Rupert Grint and Emma Watson.
David Yates will be at the helm of the film and one major return to from the series is expected. The director was leading Harry Potter and the Deathly Hallows – Parts 1 and 2, Harry Potter and the Half-Blood Prince and Harry Potter and the Order of the Phoenix.
2015-06-03